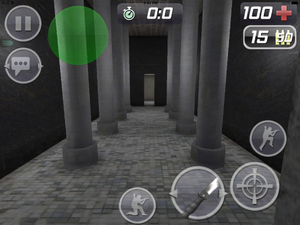 Hallway is a map in Critical Strike Portable.
Description
Hallway is made up of two rooms facing parallel to each other and bordered by a narrow hallway with pillars supporting the roof. A tunnel can be accessed on each room which leads to the hallway.
This map is quite small and often used in 1 v 1 matches or quick sniper rounds with the AWP Sniper.